Anita Grace Howard vive no Texas Panhandle, e é mais em casa tecendo a melancolia e macabro em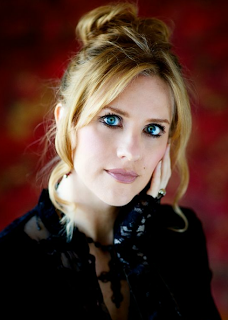 configurações e cenas, torcendo o esperado para o inesperado. Ela é inspirada por todas as coisas danificadas, utilizando a beleza complexo de condições humanas e emoções cruas para dar a sua vida personagens, em seguida, virar seu mundo de cabeça para baixo para que o sangue do leitor vai correr.
(Mãe, bem como substituto para dois labradores) casada e mãe de dois adolescentes, Anita divide seus dias entre a passar o tempo com sua família e se arrastando ao longo ou plotagem em seu próximo livro.
Quando não está escrevendo, Anita gosta de patins, ciclismo, esqui na neve, jardinagem, e famílias em férias que a qualquer momento pode incluir uma viagem ao lado de improviso para um cemitério do século 18 ou uma escola condenada por tirar fotos.
Sites do Autor
Edit
Ad blocker interference detected!
Wikia is a free-to-use site that makes money from advertising. We have a modified experience for viewers using ad blockers

Wikia is not accessible if you've made further modifications. Remove the custom ad blocker rule(s) and the page will load as expected.